Intralinks' Philip Whitchelo On Q1 M&A Forecast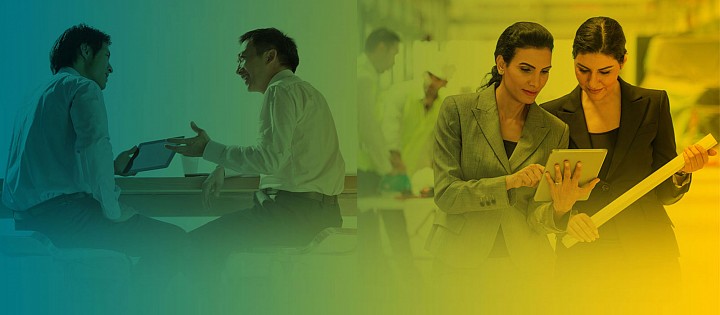 ---
According to the latest Intralinks Deal Flow Predictor (DFP), the number of worldwide announced M&A deals in Q1 2018 will increase by 2% compared to Q1 2017. Dealmakers and investors alike pay attention to quarterly forecasts from the DFP because this helpful tool has a proven track record for accuracy.
Intralinks' VP of Strategy & Product Marketing, Philip Whitchelo provided WooTrader with some additional background to help with understanding and interpreting the most recent DFP results.
Related: TAKING THE PULSE OF MEDICAL STOCKS
FinanceBoards: If, as predicted, Congress raises the threshold for bank stress testing and other measures to $250 billion (from the current $50 billion) and this increases M&A activity among small/medium banks, what happens to M&A growth in the financial sector compared to growth in health care and energy/power?
Philip Whitchelo: We're anticipating greater consolidation in US health care activity. Blockbuster deals such as CVS/Aetna will increase pressure on insurance providers to remain competitive. There's extreme turbulence in US health care policy now, with political pressure as well as corporate and consumer pressure to manage prices. Consolidation amongst direct competitors and vertical acquisitions will allow non-direct players to have greater distribution and leverage their strengths and, as in the CVS/Aetna deal, their strong retail presence.
Within Energy/Power, WTI Crude is trading in the high 50s, but far from 2014 highs. There are still going to be hold-outs who will anticipate a rise in prices and wait for any deals, but according to early stage North American deal flow in that sector, we believe many in the industry are willing to entertain exits based on tempered valuation expectations.
The financial industry is experiencing neither gains or losses in activity this year. According to Thomson Reuters, there were 1165 US-target financial sector deals last year and we were at the same number as of Dec. 5, last year, so we'll have to take a wait and see approach. Raising the asset requirements certainly won't hurt M&A activity – just when and if.
What other potential "surprises," both positive and negative, could pop up?
These aren't really surprises, but North Korea, the Middle East, including possible added strain with the U.S. relocating the Israeli embassy to Jerusalem and continued momentum of right-wing movements throughout Europe all could significantly pivot the direction of growth.
Every quarter since Q3 2016, North American announced M&A deals are up 20% or more. Given the fact President Trump's views on NAFTA have been well-known all along, why would that factor be a negative in Q1 2018 as the current DFP suggests?
We'll probably experience some valuation gaps, especially with equity-consideration deals, going through this record bull market in the U.S. We don't think this is necessarily NAFTA related, but when you have healthy balance sheets, strong credit lines and record high valuations, you can afford to be more selective on deals. Let's clear one thing up though – M&A activity is not materially down – we are comparing next quarter against some record busting years, so the market is still healthy and the momentum is still sustained, albeit with a more nuanced distribution.
What's the perceived (or real) cause and effect relationship between M&A activity and the equity market? You have suggested market correction could lead to a decrease in M&A activity. What about a decrease in M&A activity leading to a market correction?
A bear market can artificially suppress valuations and sellers may be unwilling to sell when they believe their businesses are worth more.
Worldwide annual deal failure reached a peak of 7.2% in 2016, yet announced deals were up. Does "peak failure rate" result from sheer volume or were other factors at work?
The volume of announced M&A is not a cause of increased deal failure, since we are measuring the percentage rate of failed deal completions not their absolute number. The reasons include increased regulatory scrutiny of deals, companies attempting more transformational acquisitions in a low interest rate environment, and very high valuation levels driven by the current M&A feeding frenzy and booming equity markets.
World events, politics and the actions of the Federal Reserve are not in the control of dealmakers. What could North American (and other worldwide dealmakers) do about preventing failed deals in 2018?
They should read our report, "Abandoned Acquisitions: why do some deals fail to complete?." In it we give several recommendations and strategies that acquirers and targets can use to increase the likelihood of successful deal completion.
These include: using break fees, considering strategic over riskier transformational deals, friendly/agreed deals rather than hostile/unsolicited approaches, paying for the right financial and legal advice, and using cash as deal consideration.
Related: A CONVERSATION WITH INTRALINKS VP MATT PORZIO ON THE FED, RATE HIKES AND MORE
Finally, what's the big takeaway from the latest DFP? How is it likely to guide dealmakers moving forward?
I think the biggest takeaway is that there are areas of strength across the globe and deal making is very much global. While the U.S. is still the global leader in volume and value, the world is catching up and is welcoming expansion opportunities.