The Beginning Of The End For Gasoline Engines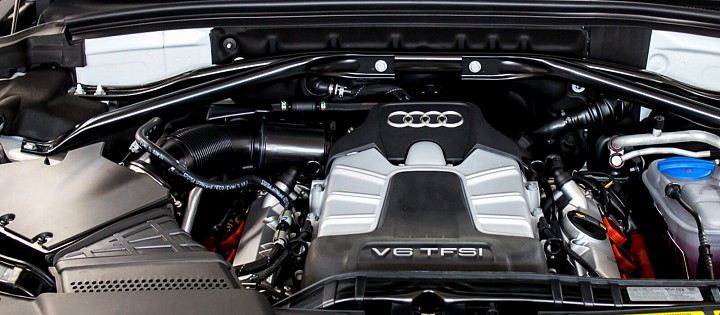 ---
Conventional wisdom would suggest that the end of the era of the internal combustion engine would be brought about by a company like Tesla Inc. (NASDAQ:TSLAD). Apparently not so. Instead, Chinese-owned Volvo just announced that all new Volvo models from 2019 on would be fully electric or hybrid.
This makes Volvo the first major automaker to abandon the century-old technology of the gasoline powered motor. Perhaps, more appropriately, as Volvo president and CEO Hakan Samuelsson said in a statement, "this move marks the end of the solely combustion engine-powered car."
Related: TESLA MODEL 3 IS (ALMOST) HERE!
New Vehicles On The Way
Volvo said it planned to launch 5 new electric and hybrid vehicles between 2019 and 2021. Two would be built by Volvo's performance-car unit, Polestar. Volvo Cars will build the other 3 models.
Although Volvo said it will stop designing cars with conventional internal combustion engines after 2019, it will take several years after then for conventional gasoline powered Volvos to disappear off dealer lots. It could be around 2025 when all new Volvos sold would be electric or hybrids.
Eventually All Will Follow
In time all major automakers will shift from gasoline to electric. Volvo's move may have some impact on the timing of that shift but not nearly as much as what auto executives call the "tipping point. That's when the cost of producing electric cars falls below the cost of conventional automobiles.
Stricter emissions standards could be a big part of reaching the tipping point. Some analysts suggest the tipping point could be reached around 2025, about the time Volvo expects to be selling only electric and hybrid models.
Competition Ramps Up
Volvo's recent announcement comes as Tesla faces stiff competition from rival, BMW. That German luxury carmaker is reportedly planning an all-electric car to compete with Tesla's brand-new Model 3.
While rumors of an all-electric BMW 3 Series automobile have been around for some time, it was only recently that the German newspaper Handelsblatt revealed the company plans to unveil the car as soon as September at the IAA auto show in Frankfurt.
Related: WIDGET SPOTLIGHT #7 – INTRINIO'S IEX REAL-TIME STOCK PRICES
Awaiting An Opportunity
In addition to Tesla, well-known for its "all-in" position on electric vehicles, other manufacturers have quietly released battery powered cars that are gaining devotees on an ongoing basis.
They include the Volkswagen e-Golf, Audi A3 e-tron, General Motors Co.'s (NYSE:GMC) Chevrolet Bolt, Nissan Leaf, Ford Motor Co. (NYSE:FA) Focus Electric, Toyota Motor Corp. (NYSE:TMC) RAV4 EV, Hyundai/Kia Soul EV, Daimler's Smart ED, Mercedes' B-class and Fiat's 500e.