Ohio Pharma Lawsuit Could Cost Drug Makers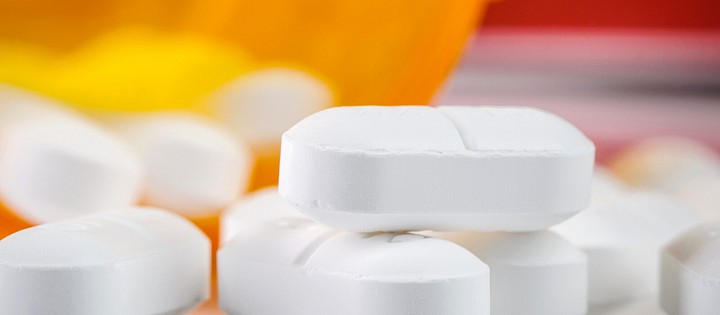 ---
Opioid drugs, including prescription painkillers and heroin, killed more than 33,000 people in the U.S. in 2015. That's more than any year on record according to the U.S. Centers for Disease Control and Prevention.
The state of Ohio is addressing the problem by suing 5 major drug manufacturers and accusing them of misrepresenting the risks of prescription opioid painkillers. These painkillers have helped fuel the current drug addiction epidemic.
Related: THE COMING FACEBOOK – PHARMA 'BROMANCE'
The Companies
Ohio filed suit against Purdue Pharma LP, Johnson & Johnson's (NYSE:JNJC) Janssen Pharmaceuticals Inc., a unit of Endo International Plc (NASDAQ:ENDPB), Teva Pharmaceutical Industries Ltd.'s (NYSE:TEVAC) Cephalon unit and Allergan Plc (NYSE:AGND).
According to Ohio Attorney General Mike DeWine, the companies helped create the crisis by spending millions of dollars marketing and promoting drugs like OxyContin and Percocet. DeWine says the companies overstated the drugs' benefits while downplaying their potential addictive nature.
Muted Response
Except for privately owned Purdue, which said, "We share the attorney general's concerns about the opioid crisis and we are committed to working collaboratively to find solutions," the other companies either declined to comment or could not be reached for comment.
The suit was filed in Ross County in Southern Ohio where addiction has been a huge problem. According to the filing, the drug companies are accused of violating the Ohio Consumer Sales Practices Act, committing Medicaid fraud, and creating a public nuisance by disseminating false and misleading statements.
Impact Remains To Be Seen
The long term impact of the lawsuit on publicly held drug makers will depend, of course, on the outcome of the cases against them. A similar case, filed in Mississippi in 2015 is still pending. In another case, West Virginia went after major drug distributors and reached settlements that will pay the state tens of millions of dollars.
Perhaps more importantly, these cases, including the one just filed in Ohio, are being scrutinized by state and local governments all over the U.S. Since laws differ from one state to another, the decision about whether to proceed or not is complicated. New York law firm, Labaton Sucharow, is advising states on potential litigation.
Related: NASH – NEXT BIG THING IN PHARMA
Pharmacies Not Off The Hook
Although the Ohio lawsuit is aimed at drug makers, a suit filed by and on behalf of the Cherokee Nation of Oklahoma targeted two large drug distributors plus retailers, Wal-Mart Stores Inc. (NYSE:WMTB), CVS Caremark Corp. (NYSE:CVSC) and Walgreens Boots Alliance Inc. (NASDAQ:WBAC).
The charge is that the distributors and retailers "allowed massive amounts of opioid pills to be diverted from legitimate channels of distribution into the illicit black market in quantities that have fueled the opioid epidemic in the Cherokee Nation."
The suit alleges the companies ignored red flags and "turned a blind eye" to known problems in their supply chains. According to Cherokee Nation AG, Todd Hembree, the drug companies failed to keep their opioids from being diverted and did nothing to prevent rampant overprescribing.